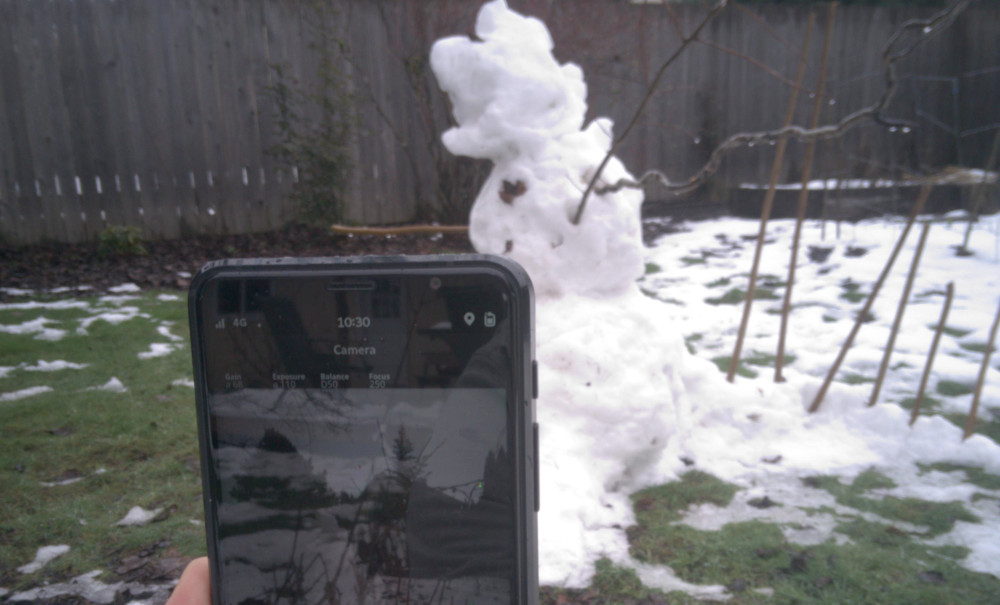 With the first service pack for v22.12 you can now reliably take photos of that melting snow chicken/monster in your garden with a Librem 5! Thanks to new Phosh related upgrades, it's also possible to use a bunch of cool widgets on the lockscreen. Enable them in Phosh Mobile Settings, lock your phone and swipe to the left. And there it is, your calendar or emergency contact information or whatever you have configured! And there's more, find the detailed changelog below.
New device:

Phosh:

Plasma Mobile:

Upgrade Plasma from 5.26.4 to 5.26.5

Purism Librem5:

PINE64 PinePhone & PineTab:

Upgrade kernel from 6.1.3 to 6.1.9 (!3858)
Fix high CPU consumption (#1901)

Upgrade U-Boot from 2022.07 to 2023.01 (!3806)
Upgrade arm-trusted-firmware from 2.7.0 to 2.8.0 (!3806)
Apply this fix by manually upgrading u-boot or installing from a new image that has SP1 included

Enable DRAM frequency stats drivers and governors (!3864)

PINE64 PinePhonePro:

Replace postmarketos-base dependency on sudo with cmd:sudo (!3721)
Find the most recent images at our download page. Existing users of the v22.12 release will receive this service pack automatically on their next system update. If you read this blog post right after it was published, it may take a bit until binary packages and new images are available.
Thanks to everybody who made this possible, especially our amazing community members and upstream projects.