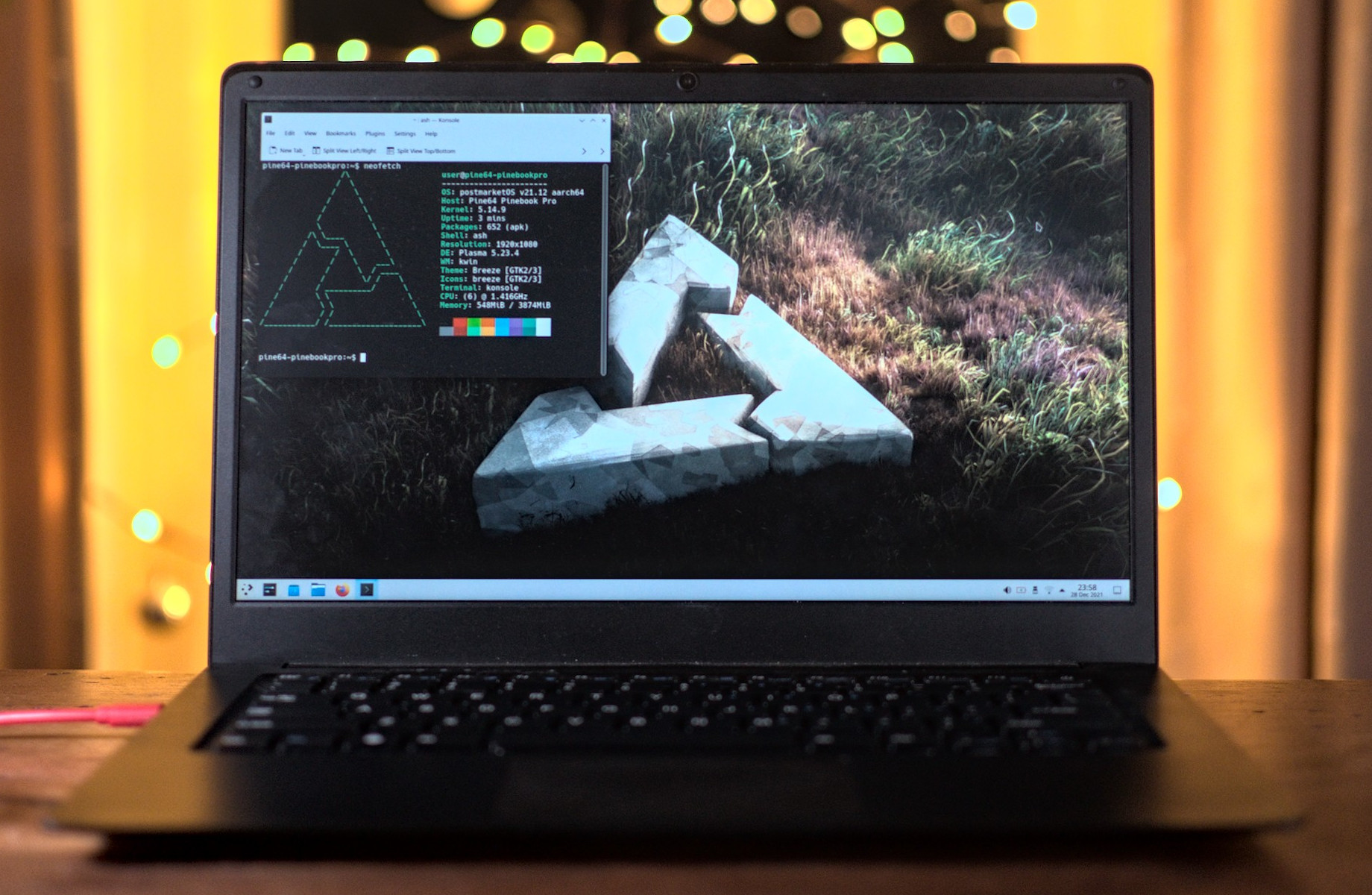 It's the end of another year, and we're happy to announce the v21.12 release of postmarketOS, based on Alpine Linux 3.15!
Thanks to our amazing contributors, the amount of supported devices has been increased to 23 (from 15 in v21.06). As in previous releases, we ship pre-built images for phones and tablets with the mobile-optimized Phosh, Plasma Mobile and Sxmo interfaces. Other form factors, such as the PineBook Pro get images with different interfaces as it makes sense. In the picture above it runs Plasma Desktop, and besides that we have Gnome, Sway, Phosh and Console. Find all images at the download page.
v21.12, like previous releases, is geared mainly towards Linux enthusiasts; it may be a bit rough around the edges so expect some bugs. Help identifying and resolving issues is always greatly appreciated.
Firefox >= 91 had several design changes and required parts of mobile-config-firefox to be rewritten. While at it, the navigation bar was moved to the bottom after asking the community in a poll whether it's a good idea or not and a whole bunch of UI glitches were fixed. u-block origin is also installed by default now. Details and photos in this thread.
Another option for N900 users is checking out the port from our friends at Maemo Leste, which is still actively maintained.
The new release includes all but the most recent improvements that were made to postmarketOS edge. Check out the postmarketOS podcast where we discuss these in detail.